Our team for Germany, Switzerland and Austria

Our experienced team members service the corporate transient, MICE and leisure/tourism sectors across Europe.Eyes2market's successful formula is to provide you with the right mix of capacity, creativity, experience and cost.

Our team understand your business, your problems and each market's characteristics. Furthermore, we provide PR services through our talented PR consultants to deliver expert connections where required.

Our talented staff will guide you through the tangled web of electronic distribution e-commerce and social media, to provide you with cost effective, workable solutions.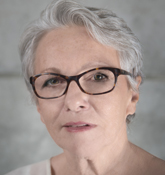 Renate Maier
Sales Representative
Renate is our "in field" sales representative. She has many years experience from her prior occupations with South African Airlines and Air Mauritius.
Renate is doing sales training for travel agents all over Germany, Austria and Switzerland.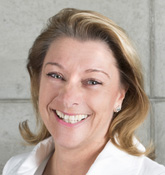 Simone Rösel
CEO
After her degree in Hotel and Tourism Management in Glion, Switzerland, Simone worked for international hotel chains and private owners such as Mövenpick, Steigenberger and Relais et Chateaux in the operation, sales and marketing departments. After that, she worked 12 years for the ACCOR group (3000 hotels worldwide) as a Sales Manager and Director of Marketing and PR. By the end of the year 2000, she decided to pursue her career by starting up her own business, Eyes2market GmbH. Being an enthusiastic traveler Simone has visited many countries around the world and she is still fascinated when meeting new cultures and different ways of living.

When time allows and a suitable opportunity arises Simone likes to swing the golf club.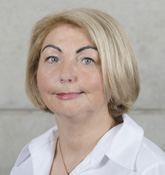 Tine Karkow
Account Director
Having finished her education in business administration in Denmark, Tine Karkow has been gaining her professional experience in Denmark, United Kingdom and in Germany. For the past 20 years Tine has been working in Tour Operating and Sales & Marketing and PR. Tine loves travelling, meeting and interacting with different cultures and customs. She already visited many beautifull and exiting countries, near and far. She uses her knowledge and experiences to present our clients at training sessions and presentations as well as trade shows. She is also very fascinated by marine life and if there is a possibility to dive or she loves getting below the surface.
Tine speaks fluently German, English and Danish.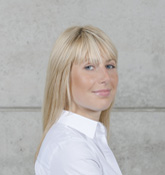 Pamela Ide
Account Director
Pamela joined the Eyes2market team end of 2013 after her studies in Tourism and Eventmanagement which included a semester in Dublin as well as an internship in Portugal. Further, she gained experience by working for a large hotel chain in Spain and an event management company in Germany. She lived in Portugal and as she loves travelling she already visited various countries in Europe having a particular passion for the Ibero- Romance languages and cultures. Pamela speaks German, English, Portuguese, Spanish and Polish. In her spare time she enjoys being outdoors working out or boating. Pamela loves to travel and discover new destinations.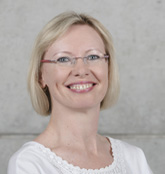 Anna Steiger
Sales & Marketing coordinator
After finishing her education as a forwarding agent, she soon decided to change to the travel industry. Anna worked many years for a tour operator until she joined Eyes2market in 2004. She is responsable for accounting and international money transactions. She also supports our team in Sales and Marketing.
Anna already travelled to various countries in Europe, North America and Asia and she looks forward to visiting more different countries in the future. Her passion for getting to know different cultures also shows in her leisure time where she is member of an oriental dancing group.
Anna speaks German, Russian and English fluently.